Grainterminal.cz
Online platform for trading agricultural commodities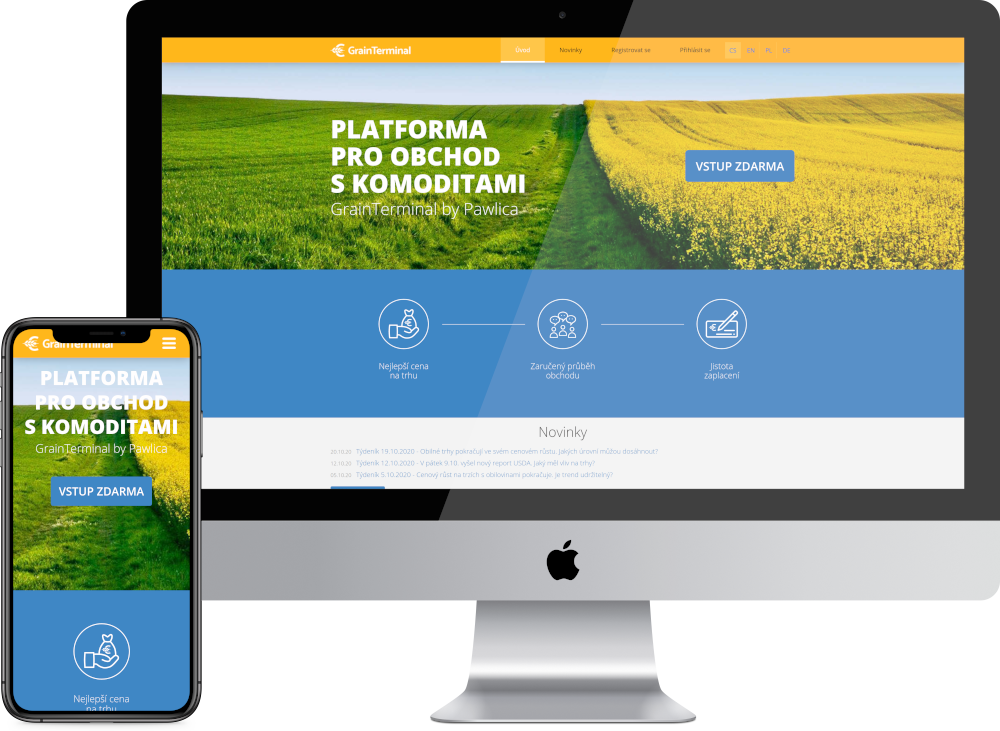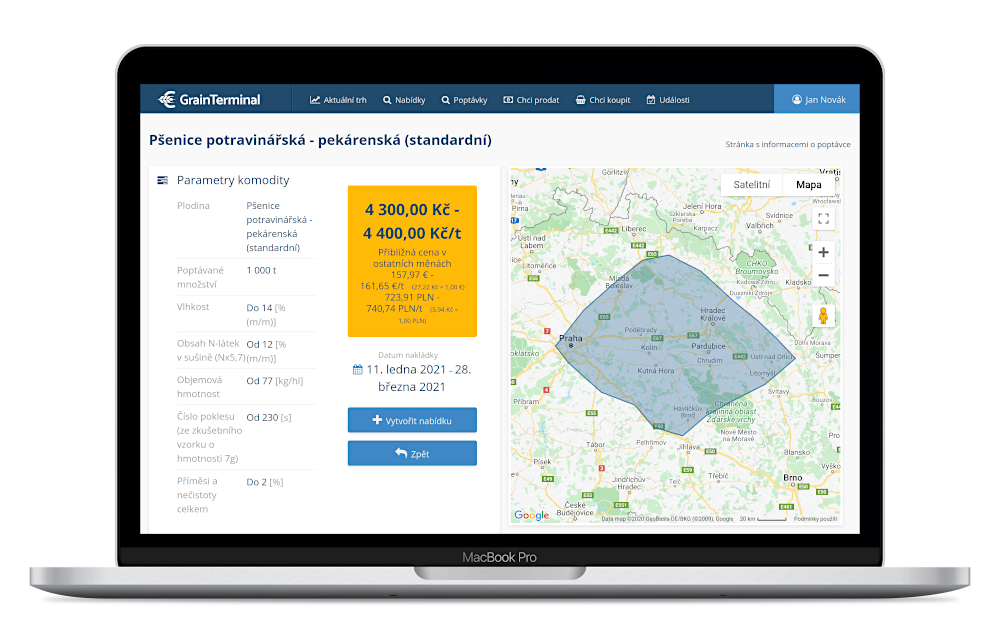 The Design
Behind Grainterminal.cz is a strong vision to create a convenient tool for farmers and traders with agricultural commodities, which would enable them quickly and conveniently sell and buy the required products in required quality and for the best price possible.
Grainterminal.cz offers a comprehensive map application with a fast search and a platform for negotiating the conditions to make the trade favorable for both sides.
Responsiveness
Websites are no longer the domain of desktops and large displays.
The interface is designed for full control on a small smartphone screen as well as the full resolution of a large display. User experience guaranteed.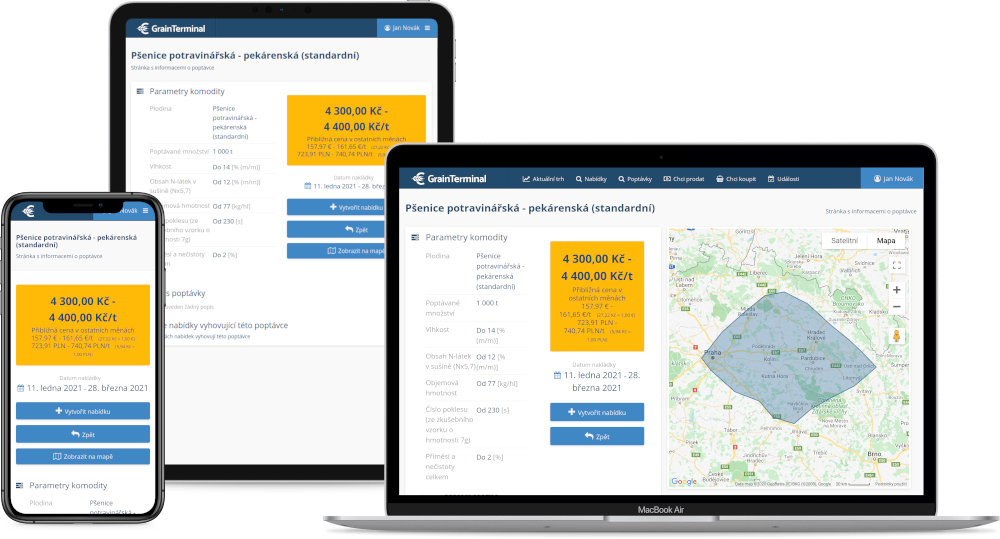 Map Application
The market with agricultural commodities is highly dependent on the commodities' location, as it significantly affects the price of transport and therefore the final price of the deal.
Therefore, we conceived the whole Grainterminal.cz system as a map application, offering its users convenient tools to work with the map and location.
Linking Offers and Demands
The Grainterminal.cz systems allows the users to easily upload their offers or demands and then to easily search for suitable counterparts. The system then informs them if an eligible new business opportunity has been uploaded.
In detail view, the user can also see if the other party has already been contacted or what stage the negotiations are in.
Connecting to External API
To give the users a good idea of the situation on the market, we work with information and services from different sources. This gives them a good overview of commodity prices, exchange rates and prices of commodities in chosen currencies, information about current weather and the forecast. This makes the portal a comprehensive tool for the users' trades.
E-commerce Platform
The Grainterminal.cz platform supports the users throughout the commodity sale and purchase process, from searching for suitable offers and demands, through negotiating the conditions and price, all the way to closing the deal and, thanks to the internal invoicing system, payment for services.
The Results
For Grainterminal.cz, we created a platform offering both farmers and traders an easy way to get an idea of the situation on the market.
The tools available through the portal provide a fast way to communicate with the other party and close the deal from anywhere in the world, with conditions favorable to both sides.
The system is used by over a 170 farmers and traders
Administration and Maintenance
We feel responsible for the websites we create. For us, the work does not end with the launch of the project. If a project is to be successful, long-term cooperation between developer and the client is a must.
Since its launch, the website has been undergoing significant continuous development. We add new features, improve the user interface and monitor user behavior. This way, we help increase the platform's success and user satisfaction.
Do you want to work with us?
Your message was sent successfully.

Thanks!
We're sorry, but the message could not be sent.

We will be happy if you let us know about this at info@id-sign.com